about
Owner & Practitioner, Cat Gardère
Hello there! I'm Cat Gardère, a devoted wellness practitioner working in the San Francisco Bay Area. As a Certified Massage Therapist, Registered Yoga Teacher, budding wellness coach and owner of VastRoot Wellness, I seek to foster holistic health and personal transformation through physical manipulation of your body's tissues and areas of pain, mindful breathwork, education about self-care practices and supportive communication about your goals and habits.
I believe personal growth is a lifelong process and the true aim is "progress, not perfection". I earned my bachelor's degree from Brown University and graduated with honors from National Holistic Institute's 900-hour Massage Therapy program. I trained under one of New York City's premier yoga and meditation teachers, Paula Tursi, earning the title of 200hr Registered Yoga Teacher through Yoga Alliance. I have completed additional training in Sports Massage, Thai Massage, and continue to attend workshops to enhance my skill set. Currently, I am working towards a Master of Arts in Integrative Health at the California Institute of Integral Studies in San Francisco.
My methods are grounded in integrative approaches that embrace complementary therapies, mindfulness practices, and a belief in the vastness of human potential. I honor individuality and the body in its infinite forms, and accordingly I believe each person deserves customized attention. My aim is not to heal or fix my clients, but rather to foster your mind and body's natural ability to heal, nurture your self-expression, and promote your innate strength to transform your own life into whatever you desire.
• CA Certified Massage Therapist, CAMTC #59731
• Graduate with Honors, Sports Massage Team Leader, and Massage Therapy Ambassador for National Holistic Institute
• member of Associated Bodywork & Massage Professionals (ABMP)
• member of American Massage Therapy Association (AMTA)
• American Heart Association CPR and AED certified
• Alignment-based Vinyasa Yoga Teacher, Yoga Alliance Registry ID #134383
For full work & education history, check out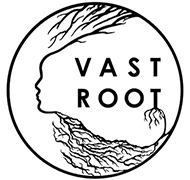 VastRoot Wellness
VastRoot Wellness is an integrative practice providing customized therapies to release pain and tension, awaken inner sources of strength and healing, and promote empowerment for personal development. Through therapeutic massage, yoga instruction, meditation, and dynamic support for your health and healthcare, I work with you to eliminate the obstacles that keep you from thriving. I work with you to assess your needs, create customized treatments and develop strategies for renewed health and personal growth. With trust, collaboration, and application of proven techniques, we will strengthen your personal foundation and create the transformations in your body and life that you wish to see.
VastRoot is proud to call Oakland, CA it's home. All massage therapy sessions take place in a peaceful private studio in North Oakland, just south of the Berkeley border along Telegraph Avenue. Private yoga instruction and wellness coaching sessions are conducted either at VastRoot or at a mutually agreed upon location. All clients are seen by appointment only.
VastRoot strives to make an impact in the Bay Area community through volunteer work as well as public engagement via social media. Whether on the massage table, on your yoga mat, at a local event, or online, I look forward to supporting you on your journey to wellness!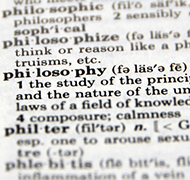 The VastRoot Philosophy
VastRoot Wellness is founded on the belief that there is a immense source of deep-rooted strength in each of us that can take our lives in whatever direction we choose. Yet stress, toxins, pain and tension, and draining emotions divert our internal resources and keep us from our full potential.
The first step to lasting health is to clear these barriers, both physically, mentally, and energetically. Once freed, we can see our situations with new clarity, access our strengths with greater ease, and use them more efficiently to attain and then exceed our goals.
For some, improving their health is a means to an end, while for others it is the goal itself. Whatever the motivation, when we learn to practice self-care, we are better able to care for others and our healthy habits in turn demonstrate to those around us how to care for themselves. Thanks to this "ripple effect", investing in self becomes act of generosity that transforms communities and inspires global wellness.
True wellness is not something you acquire – it is already within you, just waiting to be unearthed.